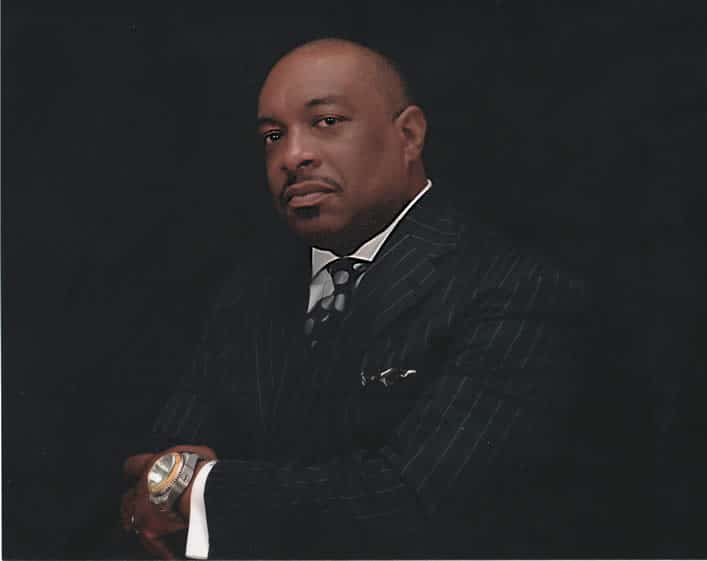 Dr. D. Tyrone Brandon, Sr.
A native of Alton, Virginia and raised in Mount Vernon, N.Y. Rev. Dr. D. Tyrone Brandon, Sr., is the Pastor at the historic First Calvary Baptist Church, Norfolk, Virginia. He was licensed to preach the Gospel in 1984, by Rev. Dr. Richard H. Dixon and the Macedonia Baptist Church, Mount Vernon, NY. In 1985, Pastor Brandon was called to serve as the Children and Youth Pastor of Zion Baptist Church of Richmond, Virginia. He served there until 1993, when he received the call to serve concurrently at Saint Mark Church of Dabney, VA as Children and Youth Pastor and Tabernacle Baptist Church of Chesterfield, VA as Director of Christian Education. He faithfully fulfilled his duties to these two congregations until April of 1995 when he was called to be the fourteenth pastor of Little Zion Baptist Church of Carson, VA where he served for twenty-four years. In August 2019 Pastor Brandon accepted the call to become the sixth Pastor of historic First Calvary Baptist Church, Norfolk, Virginia.
Humility, compassion, and integrity best describes the ministry of Pastor D. Tyrone Brandon. He has served as Vice President at Large, Virginia Baptist State Convention. Currently he serves as South Eastern Regional Vice President Moderator Division National Baptist Convention USA, Inc. Former Moderator of Bethany Baptist Association, Baptist General Convention Executive Board. Former, Treasurer of Young Pastor and Minister Department of Virginia Baptist State Convention, Baptist General Convention Board of Evangelism, NAACP and SCLC. He served as President of the United Churches of Dinwiddie and United Fellowship of Churches Sussex. He also serves on various boards of community and civic organizations. In 1996 and 1998 Pastor Brandon was the recipient of The Outstanding Young Men of America award.
Pastor Brandon has preached at various revivals , retreats, conferences and conventions. He travels extensively around the United States, preaching and teaching the Gospel of Jesus Christ with a passion to develop dynamic disciples who will impact the world. Pastor Brandon has devoted his life to winning lost souls for the Kingdom in such a way that families are strengthened, broken hearts are healed, and those who are bound are set free.
Academically prepared, Pastor Brandon attended Virginia Union University and a 2014 graduate of the Samuel Dewitt Proctor School of Theology at Virginia Union University. Rev. Brandon is currently pursuing a Doctor of Ministry as a member of the Beta Cohort of Leonard N. Smith Fellows at Virginia University of Lynchburg, VA and has received several honorary doctorates. He is the devoted husband of Deaconess Lady Beverly Brandon and they are the proud parents of two children, De'ja Tiara and D. Tyrone, Jr., (DJ).